Going, arriving and here in Puerto Escondido
My parents helped me pack and get all my stuff ready for my 8 week adventure. My dad and I always try and guess how much my bags will weigh and he won (like always). I usually get a flight directly to Puerto Escondido but there was some miss communication with my sponsors in between all my traveling. I was pretty bummed but then I realized "Hey I am going to Mainland Mexico for six weeks! Why the heck are you complaining!!" Sometimes you just have to remind yourself about all the things you are blessed with and it can change your mindset very quickly. I reminded myself of the most recent before I left like how my sister in law made me cupcakes, getting to go bodyboard on my new boards with my brother Jason and getting to hang out with miss Kylie Cay!
I had a crazy adventure on the way here! I almost got robbed at the bus station in Oaxaca when I was using the pay phone. This guy ran up and stole my hat. Right when I was like "Hey my hat!!" I remembered a story pro bodyboarder and world traveler Brandon Foster told me about theft and always hold on to your stuff. I did exactly that and his friend came up to me yelling and wanting me to give him my stuff. I was pretty scared but still said "No way!" and right when the guy was gonna snap this restaurant owner came out and KNOCKED HIM OUT!! It was crazy!! The owner gave me four tacos for the road and walked me back to the bus station to hang out with the security guards before my 10 hour bus ride. I am so glad to be here and will start the adventure with the Petroni familia
This makes things all better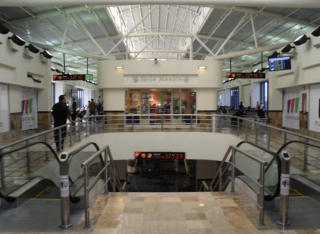 Airport
One of the workers, the food was great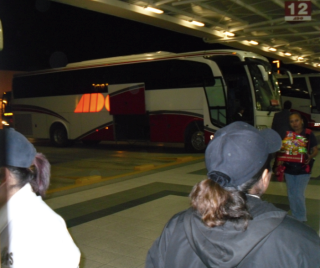 My friend for 10 hours...the BUS
The Petroni family (minus the madre) They watch footage all day to help their surfing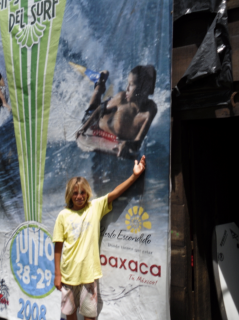 Tawin and his poster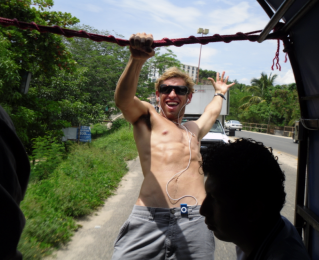 Cheap transportation
Avocadoes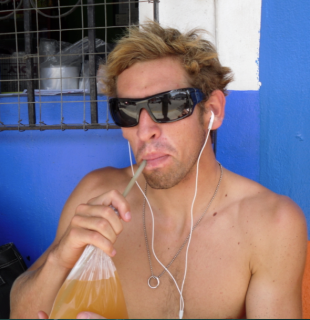 Local juice from a bag
(I can't put the best shots up because I have to send them to the mags and my sponsors but here is something to look at)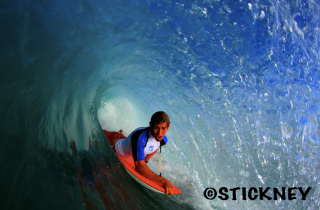 Funny face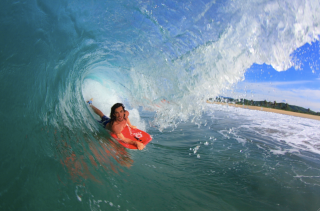 Chad Stickney let me use his housing and I got this shot! Stoked!