Sandy's coming up, Anahola, and Seal Beach Daily
Camp Anahola has been soo fun. I have one more day and I will be doing a full write up when I get to Oahu. There is always something going on here and the only free time I get is to do my homework!! How cool is that! Uncle Jimmy keeps us all busy which is epic. He has also been helping me a lot with all my training for the Sandy's Beach Pro this weekend!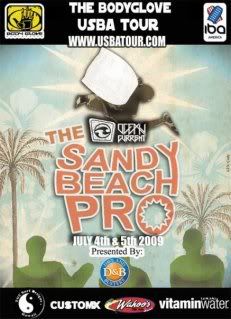 The Sandy Beach Pro poster
ALSO the beach clean up that I did with my friend chase had an article in the Seal Beach Daily while I was gone. I and I got a shot in there!
Check it out here
!