Dubb Interview, V-Duck, and Shoes
I did an interview with David Hubbard while he was staying with me for the US open of bodyboarding. Check it out.
I always experiment with all the product my sponsors give me and lately I have been tweaking out my V
-Duck fins
. My sister in law Emma is one of those people that are super smart and can figure anything out if she wants to. I gave her my idea with my fins and she conqured it! So awesome and now my fins are even more comfy then they came. If you don't like something you are using and you know a way to tweak it out give it a go!! When I was a grom I couldn't afford a new board and I really wanted bottom bulbs on my board cause I didnt have a strong grip. I improvised and cut my friends traction pad and made it into my own personal "traction bottom bulbs" It looked cheesy but it worked! If you ever tweaked some of your stuff and want to share it shoot me an e-mail at; surfingwright@gmail.com I would love to check it out and share it with everyone on the blog.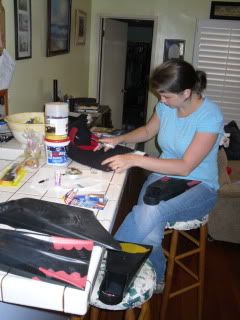 Emma getting creative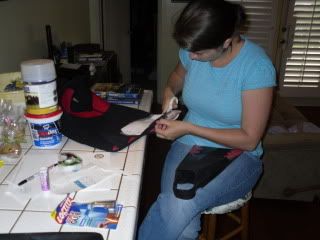 Almost done!
I also got new running and tennis shoes since I have been playing a lot of tennis and running five times a week! I have never owned a real pair of tennis shoes and I am soo stoked! My running shoes are the best. They make me want to run which is awesome!
The running shoes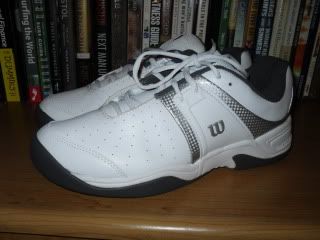 New tennis shoes, ready for the courts now!
The waves have been really fun lately and I have been bodyboarding the loads! Here are a few shots my friend Matty took before all the hype of the swell! The next post will have a few pics from my friend Josh Shelly
My friend Micah probably watching and laughing at me hahahaha
Only 6 people out that day, stoked!