Micah McMullin and I speaking at a school and Jase Finlays contest
Michah and I got invited to an elementary school in Irvine to speak on what we do, ocean safety, and why it is important to be Eco friendly. In case you didn't know my wetsuit sponsor Body Glove makes an ECO friendly wetsuit! You can check it out by clicking
here
We got to give out magazines, sign posters, and hook the kids up with some dvds, stickers etc...
Alex Verharst cruised with us and took some photos. Thanks for the shots Alex!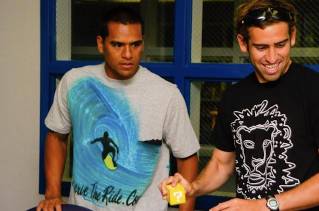 Micah and I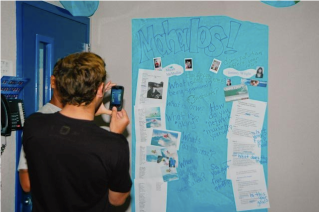 Cool poster they made for us filled with pictures they found online of us and some cool questions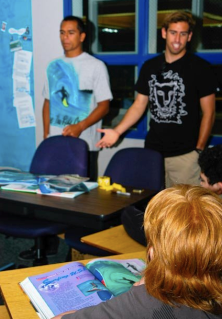 Textbook has a sick barrel shot in it!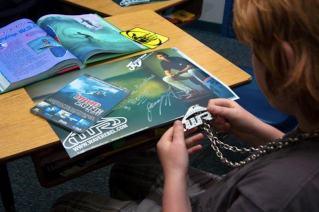 Free swag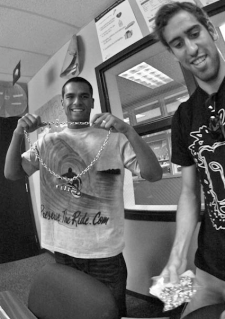 Wave Rebel gave us some bling to give out and posters to sign! Best support EVER from
WAVE REBEL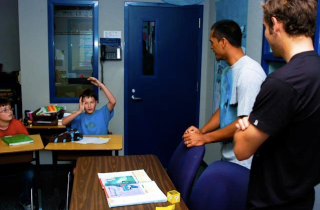 One of the students telling us his story of his barrel he got! 9 year old groms are full of energy and HILARIOUS!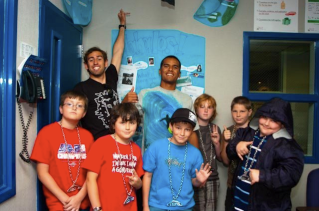 Group shot!
This kid is a natural probably going to be a future Ryan Seacrest
I got an e-mail from my friend Jase Finlay from Australia about this contest he is putting on. He is having a BIG AIR COMP! So anyone who has a BIG air of them boosting watch this video and submit your video for your chance to win big!
JASE FINLAY BIG AIR COMP from FLAMES YATES on Vimeo.
And just in case there was any confusion, here are those finicky details:
Step 1. Complete a big air and have it captured on video. You may use a clip of an already completed big air but it must be recent, so if you're wearing fluoro we'll know.
Step 2. Upload the clip of said single big air on Vimeo or Youtube.
Step 3. Email the link to your clip to bigaircomp@hotmail.com and include your full name and age in the subject line.
Step 4. Check www.movementmag.com daily for updates on Jase's favourite clips.
Step 5. Cross your fingers, bribe Jase and you may ultimately win.
Step 6. Go big on the first ever Morey Jase Finlay Pro model, as well as prizes from his sponsors Zion, IAMNONE and BodyboardKing.
Any other questions, email bigaircomp@hotmail.com