US Open of Bodyboarding weekend
The US open of bodyboarding took place June 4th to the 6th. Days leading up to it were crazy and fun. I had so many different people stay at my house, numerous LAX pick ups and never a dull moment. I wounded up getting equal 17th, one of my worst results since I have been on tour but I can honestly say that the lost has given me more motivation and drive than I have ever had. The feeling of losing in front of family, friends, and sponsors is not a good feeling. I know I didn't train enough leading up to the event with everything that I had going on with work, school and life. That is still NO excuse but If I get a result like that I want to know I atleast was the most prepared. With that being said I can not be any more STOKED for my good friend
Jacob Romero
who won his first USBA contest and is off to a great start for the US tour this year. Congrats!! Below is some of the activities that went down that weekend. All photos below were shot by Alex Verharst thanks Alex!
Wave Rebel
team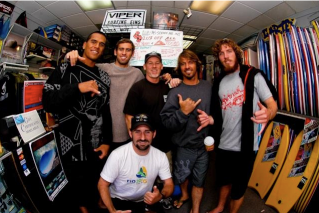 Taking some friends to
Alternative Surf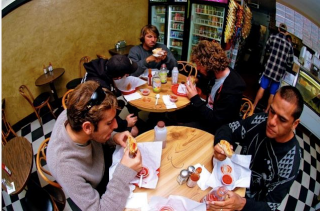 Nicks burritos!
US open set up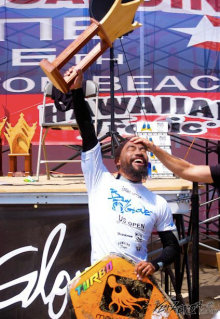 2010 US OPEN CHAMP
JACOB ROMERO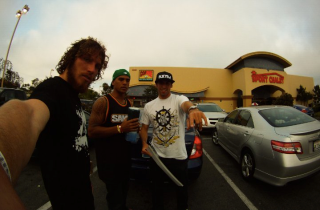 Sully, Micah and I at the Sport Chalet autograph signing photo by Sully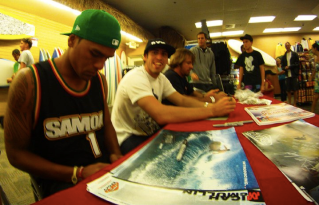 Signing Photo by Sully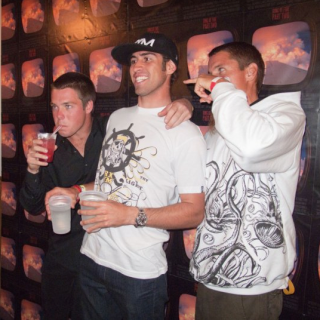 Beans, myself and Dubb and the Ring of Fire II premiere. Rob did a great job on his movie and the place was sold out on the first showing and the second one was rowdy, packed and CRAZY! Be sure to buy the vid it is Epic!