Guilherme Tamega comes to town and Happy Mothers Day!
One of the main reasons when I was a freshly 20 year old that I signed with my board sponsor
Wave Rebel
was due to the fact that 6x World Champion Guilherme Tamega was on the team and that I would get the chance to pick his brain, hang out and learn from such a successful person in the sport of bodyboarding. He has won pretty much every contest along with the World Title 6x and being runner up 6x! In any sport that is INSANE consistancy!
On April 29th he came to town and stayed at my place before he left on his world tour adventures. Being able to surf, talk, and learn from someone as successful as him means a lot to me. We had such a busy day from looking at all the new Wave Rebel and V-Duck product, to meetings, interviews, signing posters, getting boards shaped, and of course bodyboarding!
Tamega just got 2nd in the
IBA Buzios Pro
which is a really good result! He also just got a website which you can check out
HERE
. Below are some photos from the day along with a edit I put together while we were at the Wave Rebel headquarters.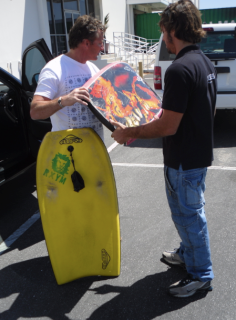 GT and Mike (our boss) checking out boards
Mike, GT, and the main rep Terry Heavens
You can't come to Cali with out going to In-N-Out
The LEGEND and some cali kid...me! haha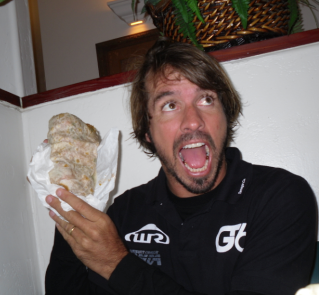 After our session of trying out new boards in Oceanside we got our grub on! GT lived in Oceanside for a while and all the workers remembered him! So cool!
(The waves in this were not from that day)
Today I got home from Iowa from a work trip just in time for Mothers day! I hope all you moms out there got spoiled like my mom and and sister in law emma did today! I love you mom!!!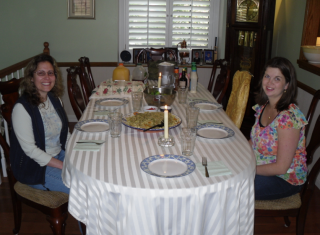 Check back soon for more updates!