Christmas Eve
Christmas eve was so sweet I got to deliver some presents I got for my friends, make some phone calls to relatives and just cruise. My friend tony got to stop by our house and he got me such a cool watch (minus it being a brand I usually dont support though) but it was a gift and a good one at that! It tells the tide, has a heat timer, wave counter, etc... So sick!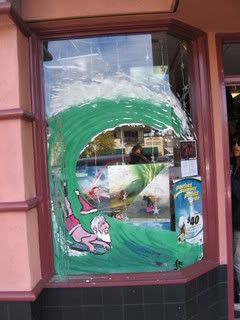 The
Alternative Surf
window! How rad santas getting barreled on southside!
My friend tony and my new watch! So stoked! Thanks tony!!