Running with Nick O and Bobby K and I shooting with RXYM
While I was traveling I was talking with my friend Nick O and getting information on his training and what it takes to do triatholons since that is something he is really into. The more and more information I got the more excited I became thinking it might be something I could get into. Nick invited to go on an "easy" run with him on Thursday which was close to 10 miles. (He usually runs 20 miles) The run was uphill, donwhill, on the street, and in the mountains. I was kind of hesitant at first since I never run that much but the idea of pushing myself got me to amped to talk myself out of it! I don't remember the name of the place we went but it was close to his house and the scenerary was spectacular! We ran non stop for 1 hour and 10minutes. My legs at the end were tired and tight. I was stoked that I kept up with him and did it all without stopping! We then had a bunch of fruit and a big meal. Santa Ana winds were in effect and we headed to his local beach and surfed for a couple hours. My friend Matty Meyer also came out and got some sick waves. All in all it was a great day and when I got home I did my HW and went straight to bed.
Nick and his bikes
Post run Grinds
Such a nice day!
Some waves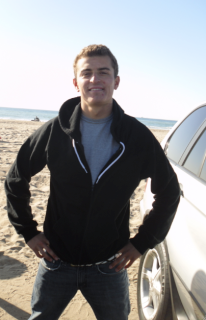 Matty!
Coming home was a breeze!!!
While I was sleeping that night I got a text from
RXYM
owner Ray Machodo to be at his house at 6am (friday) so we can get some footage for the
RXYM video "This is the End"
and to get a hold of Bobby Kitchart. I was exhausted from the run, the surfing and driving I did that day but still called Bob. I heard how pumped he was to get some clips at he got me pumped. The morning came fast and bobby and I left my house at 5am. We surfed down south and went to two different spots. We both got a few usable clips and got to watch the footage at rays house. We had a big lunch and I also got the new RXYM hoodies. Bobby slept on the way home and I enjoyed listening to so random radio stations.
The waves were fun!
Empty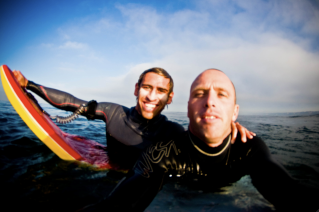 RXYM team manager and staff photographer
Matt Byzak
Bobby "the incredible hulk" Kitchart and I.
Wave Rebel
made some bling for me to give out at the hospitals that I am going to start to go to for the kids.
Lots of photo's going on right now for the
RXYM twitte
r update
The owner of RXYM Ray Machado did all the driving after we met at his house.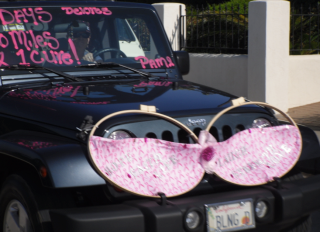 A breast cancer walk was going down that day. I think they were walking 24 miles in 3 days. Really good cause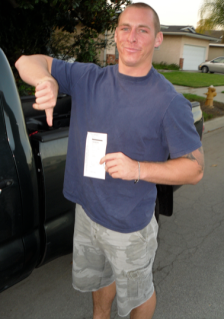 Bobby got a present from the city of Long Beach :(