Events!!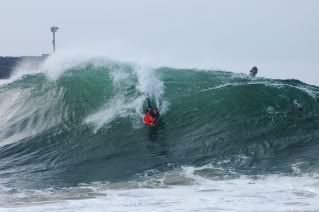 4-13-09 Shot by my friend Matty
Waves have been really fun lately and I have been surfing a lot. On the 23rd and 24th wedge was really fun and pretty good size just not that great of shape but I didnt really care since there were some sick ones coming in. My friend and photographer
Pez
got a cool big invert sequence of me, it might be a
Wave Rebel
ad hopefully(my first one ever!!)
James Larson was back in town and hasnt been in the water for a while, but was getting some big ones. His wetsuit gave him the worst rash I have ever seen!!!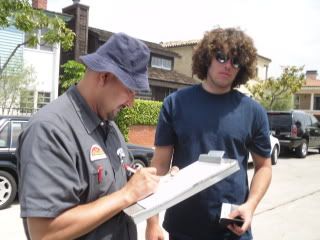 I locked my keys in my car cause I was wayy to siked up, lucky my friend Chris had AAA and helped me out!
AAA guy taking about 1 minute to open my door
On the 19th on the Northside of the Seal Beach Pier the Oahana day went down for the second time. It was a lot of fun and one of my sponsors
Alternative Surf
was helping sponsoring it. There were tons of giveaways from so many companies. I also did free bodyboarding lessons with a bunch of kids. It was a bunch of fun and hopefully you can make it next year!
Some of the tents before it got BUSY!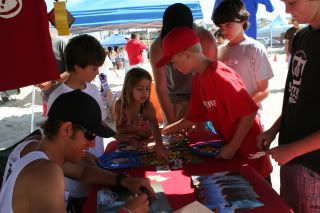 Signing some posters for the groms! A bunch of people that were at the event went to the shop and bought new boards, fins etc.. it was so cool to see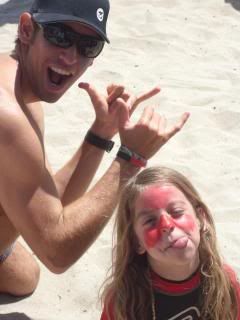 Zinka was all over the kids. Kirra "Miss A.S" repping haha
Rons muscles blow mine away for sure
On the 23rd Twitter and iGrandma put on an event at Moonlight Beach in Encinitas called "Put your body and a boogie and lets tweet" It was live on UStream the whole day. I stoped by to sign some posters and bodyboard with some of the groms and it was cool to see how hooked some of the kids get when they see somebody do an ARS its sooo sick! Also if you want to follow me on twitter here is my link; www.twitter.com/4jeremywright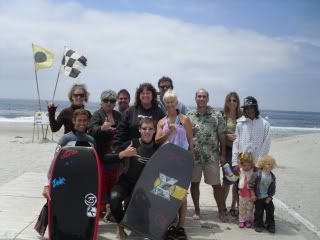 Some of the people at the event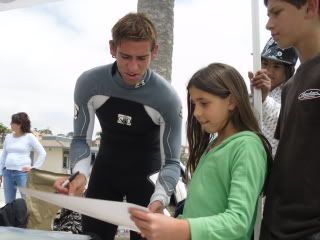 Signing some stuff for the kids. My wetsuits from
Bodyglove
are AWESOME!
Finally the Seal Beach car show was on the 25th and was a lot of fun. Plenty of groms stoped by the shop and we all checked out all the classic cars it was sweet.
The cars were sick!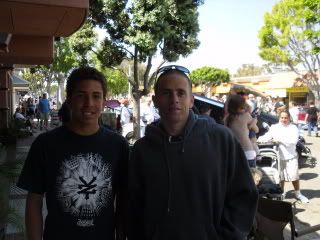 My friend Denis stoped by the shop and checked out the cars and the grom was loving the action