Brents 21st Birthday
Yesterday was my friend/roomate/photographer 21st birthday!
BRENT BIELMAN
The day was jammed pack and started it off right by doing a "Wright" tradition. That is waking up really early and singing happy birthday with some sort of food (we used a peach this time). We then had to tow the volvo to get it fixed up (that was pretty intense, especially cruising around the north shore by a rope! haha) We then hiked up to Mount Akea and just saw some of the most beautiful scenary. We snuck onto this air strip and just went super fast in his truck which was a huge adrenalin rush. When we got home we headed straight to the beach and got some water time in which was awesome! All I needed was my
trunks
,
fins
,
boards
, and my
Zinka sunscreen
. I had to do some homework for a few hours. When I was done doing my homework I was starving and some of his close family and friends came over for dinner. His aunties and dad made a great dinner and he got lots of cool gifts. After dinner we went to the movies and saw Underworld. All in all it was a great time to celebrate his 21st birthday!
Towing the volvo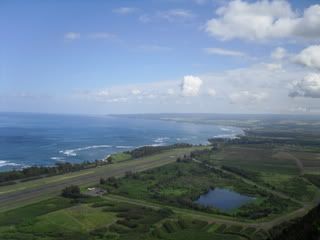 Mount Akea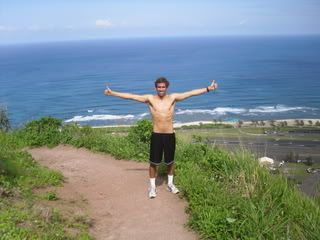 Me on top of the Mountain
Me and the birthday boy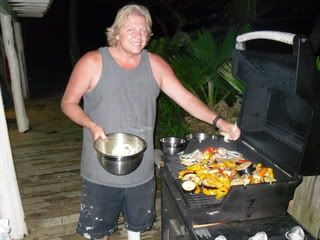 His dad making the dinner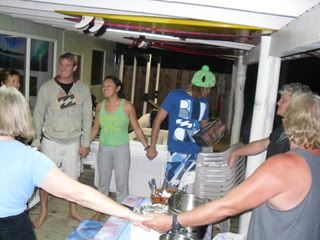 Praying for the food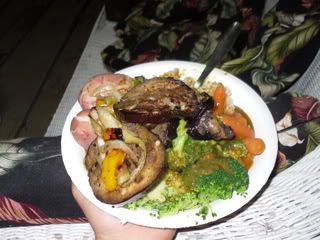 My plate of food! It tasted better than it looks the curry was delicious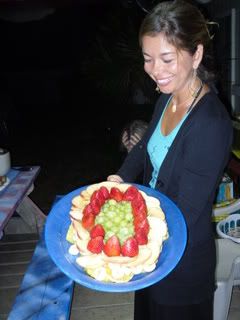 Dessert
Brent and the Watermelon I got him haha
A video from the mountain top. I just made my own youtube page so you can subscribe to that and get all the latest news