TJ!
My friend TJ who I always stay with when I go to New York for the
NYBB
pro came to Cali yesterday which was cool. We have lots of plans while he is here but I just hope the waves get good soon! It has been small, windy, and cold. Will have to go on a road trip for sure in search of waves. My knee is slowly but surely getting better just been resting it and doing what all the doctors have been telling me to do. So pray for that if you could remember
When TJ got here we went straight to my place and got are grub on, cruised to downtown LB, went to seal beach to walk the pier, and went to
church
to watch the end of the year slide show and eat at the food and fellowship! Busy!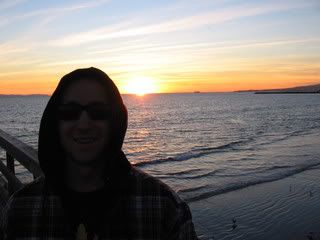 TJ