FCA @ Segerstrom Highschool
Yesterday I got to go to speak at Segerstom Highschool for two lunch periods. I went with
FCA's
Tony Gomez and it was a blast! There were a bunch of kids and the teacher who had the huddle in his classroom Mr. Q use to bodyboard which was sweet! He was from the southbay and surfed all the spots in that area. The kids were all amped on this summer and are all going to try and bodyboard! Tony played a cool game with them all to get them psyched and Al the Youth Pastor at Calvary Chapel Costa Mesa got to share and tell everyone about the event going on tommorow (friday) called the
MOVEMENT
. I will be going on Friday at 7pm with the WG crew and am looking forward to it! I got to share about my last contest and some really cool verses that I like. It was all good times!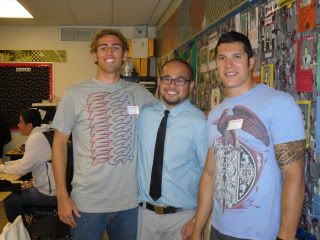 Me, MR.Q, and pastor AL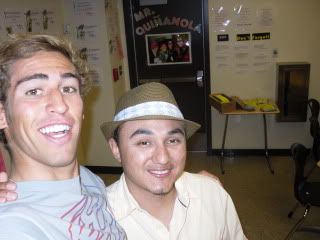 Me and Tony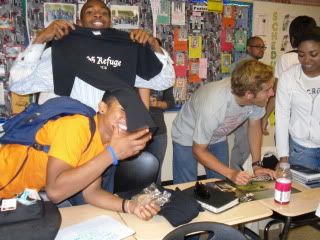 The kids were sooo funny!!
During the game this girl caught two of the balls and got two people from the guys team out.
Signing some posters, I actually didn't bring enough and ran out!!!
This kid did the opening prayer
Coolest story, this grom had to use the bathroom and didn't have a pass so he asked me to sign him a poster and he wounded up NOT getting in trouble with his teacher! CLASSISC! haha